The heritage of our huts
Black Sheep Shepherd Huts are a family-owned business based in Kimberley, Norfolk. Growing substantially since our founding in 2016, we have since had the opportunity to expand our flock, enhance our range of finishes and offer the exciting option to experience off-grid bespoke huts.
High quality materials
Tailored
to you
Sustainably
built
Cost
effective
Award
winning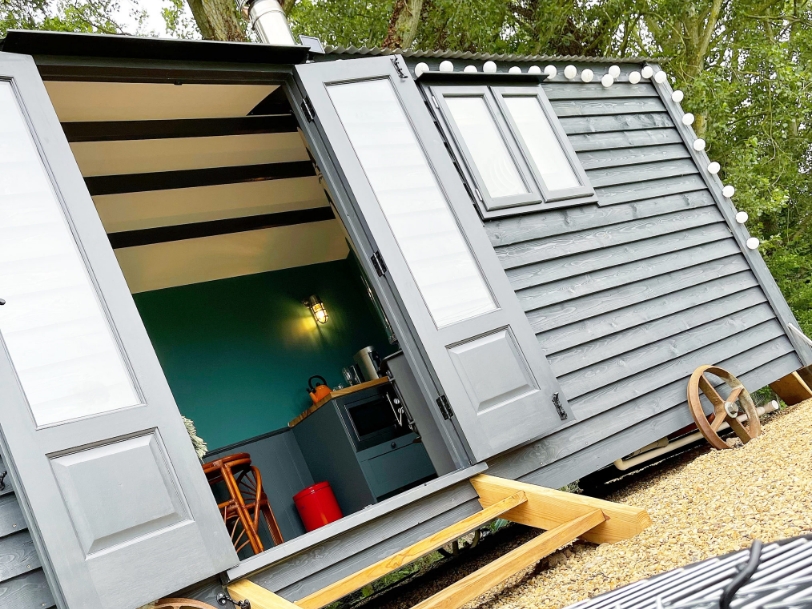 Traditional craftsmanship, Responsible sourcing
Utilising traditional craftsmanship and carefully selecting our materials from responsible sources are what form the backbone of our business. We continue to pride ourselves daily in the build quality of every single element of our huts whilst ensuring that, wherever possible, we work with local suppliers. We make sure that every hut has the lowest possible environmental impact in its manufacture.
Working with you every step of the way
We understand how important every single hut investment is for our customers, whether it be for commercial or personal use. That's why with our professional, yet friendly service, our team works with you through each and every stage of the process. From helping you select the right hut for your specific needs to ensuring your design and bespoke finish is exactly as you envisioned.
Bespoke shepherd huts for any occasion
As many of our huts are purchased for commercial use, we utilise our in-house expertise of owning and managing a unique stay commercial enterprise to ensure that you can have the greatest return on your investment. With our knowledge and experience, we can also offer support and additional products to aid you with your commercial success.
Driven by a long standing ethos
We are driven daily by our ethos to build high-quality, handcrafted shepherd huts at an affordable price. We were voted "Best Shepherds Hut Manufacturer" at the 2020 Glamping Show, beating several other national manufacturers. This proud achievement has cemented our brand as leaders in the industry and further driven us to continue with our high-quality yet affordable production.
We love our shepherd hut! Great construction and finish. Quality materials and well thought out details included in the price. Excellent value compared to competitors. Sally Franks