Siting & Logistics
One of the key considerations, that is sometimes initially overlooked, is how your new hut will be physically moved. As the logistics involved and how it can be positioned on your chosen site can sometimes be difficult. That's why our team of experts has outlined a few details on what to consider and how we can help overcome some of these challenges.
High quality materials
Tailored
to you
Sustainably
built
Cost
effective
Award
winning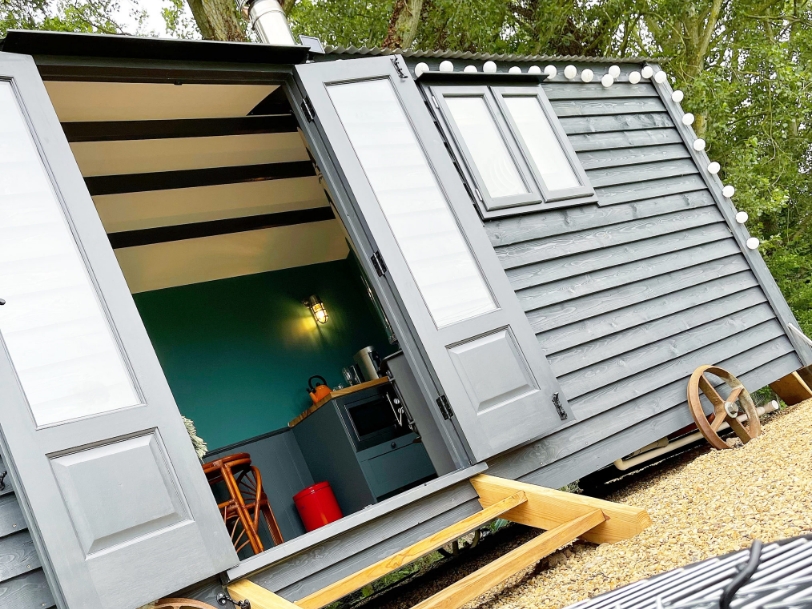 Sitings & Access
Whilst our huts are on wheels, they can only be moved in straight lines for very short distances and on firm, level ground. They cannot be towed or moved on very soft or uneven ground or around tight corners. If you need to move your hut then we can supply, on loan, a set of wheels with pneumatic tyres to assist in this. However, any movement needs to be undertaken carefully and we recommend that you get professional guidance regarding ground conditions to avoid damaging your hut, its axles or wheels.
Crane Off-loading
The preferred option is to site your hut where a delivery vehicle can gain access to directly offload the hut using its on-board crane. You will need to consult with the haulier as to whether they are capable of accessing your site and the ground conditions that they may encounter. It is always the preferred solution to lift the hut into its final position rather than move it across the ground.
Things to consider
Width of your access road – our widest hut is just under 2.8m wide and occupies the full width of the lorry bed.
Radius of any tight corners – can a lorry (typically 8 wheel rigid body) make those turns?
Width and splay for access to drives, gateways or entrances – can a lorry gain access?
Overhead obstructions – wires, cables, low branches, bridges, railway level crossings (with low OH power lines).
The proximity of hard surfacing to the required location point – a typical Lorry based crane can reach around 8-10 metres so can only deliver directly within that radius.
It is unlikely that any haulier will elect to drive over grass or potentially soft ground without the use of approved road matting or boards suitable for taking heavy loads.
Other options
If you cannot gain proximate access to your site for direct delivery you may have to consider other options. These may include the use of a separate crane to relocate your hut post-delivery to lift and reach your hut into position. You may also have access to agricultural equipment such as telehandlers and low-loader trailers to locate the hut in your chosen location. If this is the case please contact us for more details.
We love our shepherd hut! Great construction and finish. Quality materials and well thought out details included in the price. Excellent value compared to competitors. Sally Franks