Frequently Asked Questions
We always ensure our customers are fully informed on every aspect of their shepherd hut before purchase. That's why we've put together a list of the questions we are asked time and time again to give new customers some instant piece of mind and information.
How Are the Huts Delivered?
Our huts are transported and delivered on a flatbed lorry which is usually fitted with a self contained crane. Once we arrive at the delivery site, we will use the crane to lift the hut and place it into position. We do ask if you could ensure that you have suitable access for the delivery. If you are in doubt, please contact us to discuss delivery options.

In some instances, where delivery using a lorry is not possible, we may be able to source alternate solutions. Please discuss these with us prior to placing an order.

Do I need planning permission?
Shepherd huts for private use do not usually require planning permission, but those used for commercial purposes do. If you are using your shepherd hut for rental purposes, you will likely need planning permission. If you are unsure about whether you need planning permission, speak to your local planning department. We strongly advise making the necessary inquiries about planning permission before ordering your hut.
What services do I need for the hut?
Currently, our huts are designed by default to be hooked up to all the primary services, so you will need a water supply, electrical supply (32amp), and a waste connection. We are also able to install chemical and compost toilets if required.
Off-grid huts are possible with the Herdwick package, which you can read more about in the extras section on a specific hut page or you can contact a member of our team today.

How long will the hut last?
If a hut is well maintained with regular painting and preventative repairs and maintenance, your hut should last for 20 years or more.
Can I change the layout of the hut?
All of our huts have a certain degree of flexibility. Kitchen, bed position, windows etc. can all be altered to some degree without incurring large costs. We will be happy to quote for any changes you require.
How do I maintain my shepherds hut?
Our huts are designed with minimal maintenance in mind but as a rule, keep the exterior woodwork well maintained and in good condition. The exterior cladding is easily removed if anything more in depth is ever needed and most work can be carried out easily by a competent tradesman.
What is your guarantee?
We offer a one year warranty against any defects in construction and materials. All of the electrical appliances will come with the benefit of the manufacturer's full warranty. As with all wooden structures there will be natural movement during the season, such as doors and window frames that may require adjustment, we cannot cover this type of maintenance under the warranty unless there is a recognisable production defect.
Why are your prices so cheap compared to competitors?
Rather than thinking of our huts as "cheap", we prefer to think of other huts as overpriced. Our off the shelf huts are built to an excellent standard and provide enough flexibility in design to help you make the hut your own, offering incredible value for money. We have templates and jigs to simplify our manufacturing. This combined with our bulk purchasing gives us the ability to offer a uniquely styled hut costing many thousands of pounds less than our competitors.
Can I use the huts in winter?
Each of our huts are fully insulated and are perfect for year-round use. The huts also offer underfloor heating, ensuring your complete warmth and comfort in even the coldest temperatures. We do also offer a wood-burner upgrade as well to add to both the warmth and charm of our huts.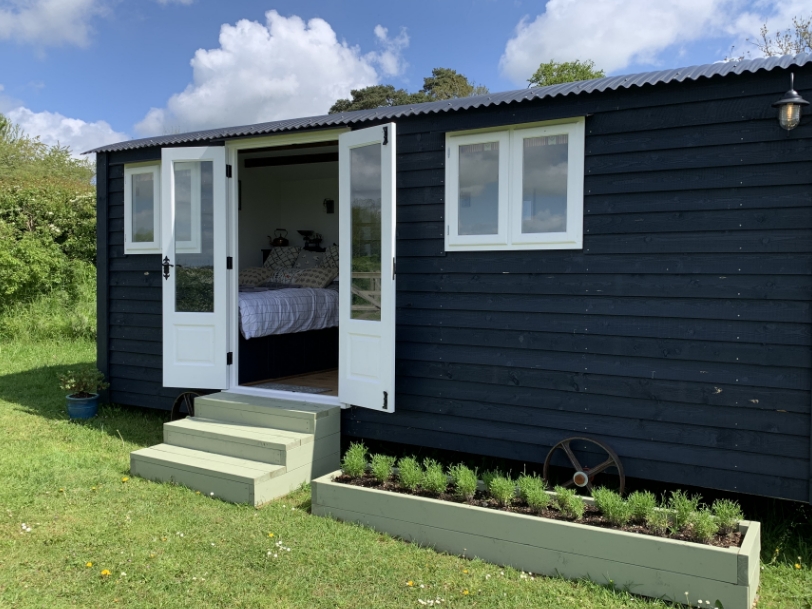 Still need help?
We pride ourselves on ensuring all of our customers are fully informed about every aspect of their hut before purchasing. If your query has not been answered in our frequently asked questions, contact us today to speak to a member of our team and find out more.